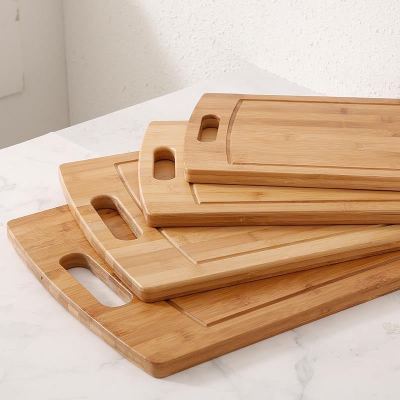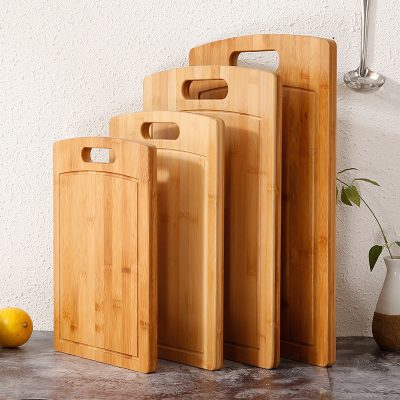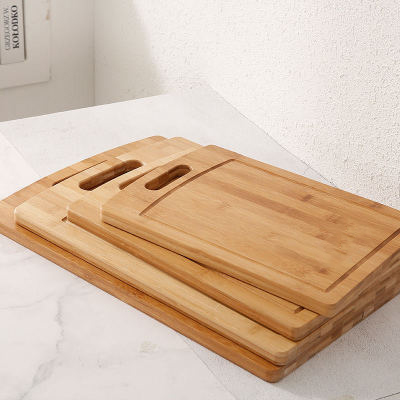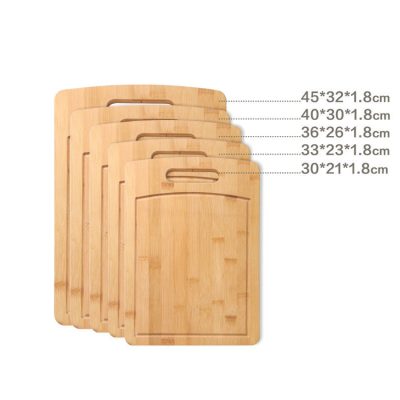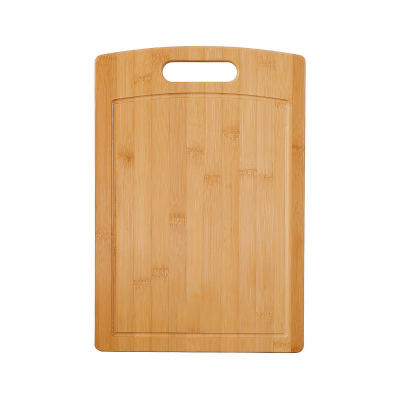 | | |
| --- | --- |
| Product name | Bamboo Cutting Boards |
| Material | Bamboo |
| Usage | Cheese Cutting |
| Color | Picture Shows |
| Size | Customized |
| Logo | Custom Logo |
| MOQ | 500pcs |
| Package | Carton or Customized |
| Delivery | 45-60 days |
| Payment | 30% deposit, 70% against the BL copy( 70% before goods express out by air). TT, L/C, west union are acceptable. |
| Sample | Available for quality checking |
It is better to use a high-quality bamboo cutting board to cut raw food. Bamboo cutting boards must be treated with high temperature and high pressure when making them, which has the advantages of hardness and good toughness, and well-made bamboo cutting boards will not crack or deform. In addition, bamboo itself also has the effect of inhibiting the reproduction of bacteria. Just when choosing a bamboo cutting board, it is best to smell the smell first. If there is a sour or other odor, it is likely to be treated with sulfur bleaching or glued together, so it is best not to buy it. Another thing to remind is that every time the cutting board is used, it should be cleaned. If you just cut some fresh vegetables, you can use salt water and rice-washing water to wash; after chopping meat or cutting raw fish, you should scrape off the residue on the surface, then scrub with clean water, and then soak in salt water for about two hours before taking it out. Let dry. After cleaning, it is best to hang the cutting board to control the water and place it in a ventilated and dry place. The cutting board can be sterilized with boiling water on a regular basis, or exposed to the sun, and a layer of salt can also be sprinkled on the cutting board regularly. It is best to prepare a few more cutting boards in the family and distinguish them according to their uses. For example, use separate cutting boards for cutting raw vegetables, cutting raw meat, and cutting cooked food.