Melamine Plates can be used in many different ways for main dishes, salads, appetizers, desserts and side dishes. It is strong and durable, and melamine is a hard plastic like ceramic, which is lighter than ceramic and less prone to chipping and breaking. Here introduce:
The feature of the melamine plate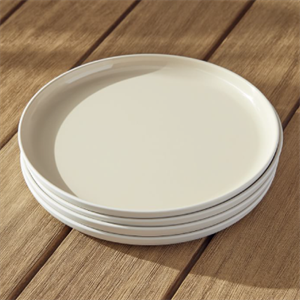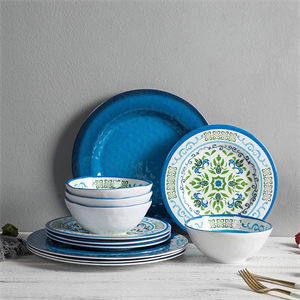 The feature of the melamine plate introduce.
Stackable・easy to clean: it can be stacked to save storage space. Also very hygienic. You can easily clean food stained surfaces and drink spills. Dishwasher safe. Note: do not use microwave to heat.
Great for indoor and outdoor use: unbreakable and lightweight, this melamine cutlery set is perfect for camping, rvs, picnics, barbecues, and more.