The division of labor in kitchen knife sets is becoming more and more detailed. Due to the influence of international lifestyles, many kinds of multi-purpose knives have been passed down from the West. Western-style knives are lighter than Chinese-style knives, and are generally dedicated to knives in function, so a series of knives with different functions have been developed. Chinese kitchen knives are cut from top to bottom by the weight of the knife. We can customize a variety of different types of kitchen knife sets for you,here introduce 3 things of kitchen knife set:
Chef knife
Deputy knife
Auxiliary tool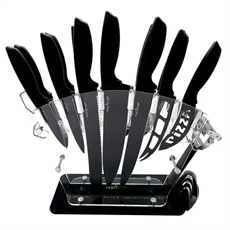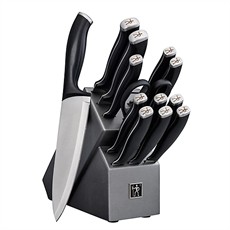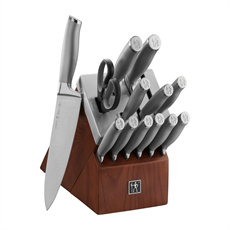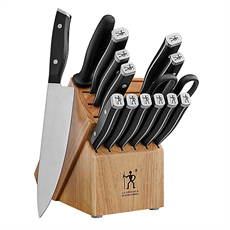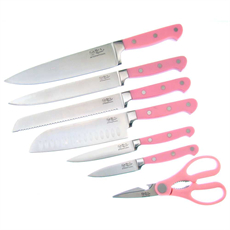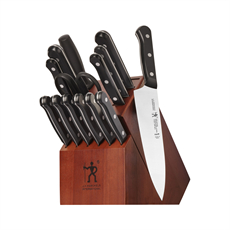 Chef knife introduce.
Blade length: between 15-30cm, about 20cm is the most commonly used length. Main function: It can do almost all the work, it is an all-purpose knife, a chef's knife can basically solve all the basic preparation work when the knives are not at hand. Including the thick blade, suitable for chopping pork ribs, chicken, duck bones and other hard food, chopping knife suitable for soft objects such as meat, vegetables, fruits, etc., light blade, unique air hole The groove design prevents food from sticking to the blade, and is suitable for Santoku knives for cutting fish, cooked food, vegetables, fruits, etc.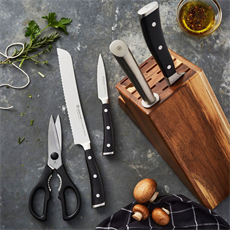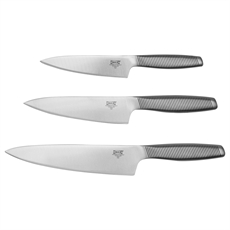 Deputy knife introduce.
Blade length: between 10-18cm. Main function: The situation of the auxiliary knife is actually very embarrassing. It is smaller than the main knife, so it is not enough when dealing with some relatively large ingredients, and at the same time, it is larger than the paring knife, so it is too clumsy when doing some meticulous work. , but it is more suitable for some female chefs with smaller hands to operate as a chef's knife. Including the small blade, suitable for peeling, slicing and shredding various vegetables and fruits, the fruit knife is light in weight, narrow and thin, pure steel, sharp edge, flexible and convenient to use. The main purpose is to process the shape of the blade, strip, wire and other raw materials.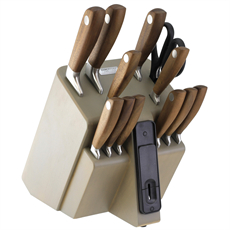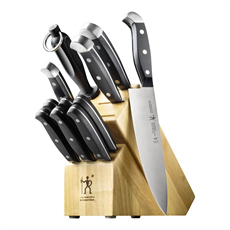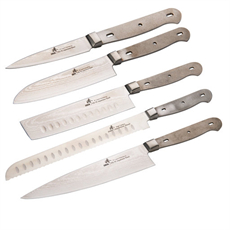 Auxiliary tool introduce.
For example, it is specially designed for oriental families and strives to create a convenient kitchen. A pair of scissors can complete all the cutting work in the kitchen. It is mainly responsible for peeling and carving fruits and vegetables, and can also handle some very meticulous and trivial things. Because of its slender and thin body, the paring knife can be used for deboning raw meat very well. It can even handle poultry and fish deboning knives. It is small and the blade is not very sharp. It is mostly used to scrape the dirt on the cutting board, and sometimes it is also used for the scraper of fresh fish scales.